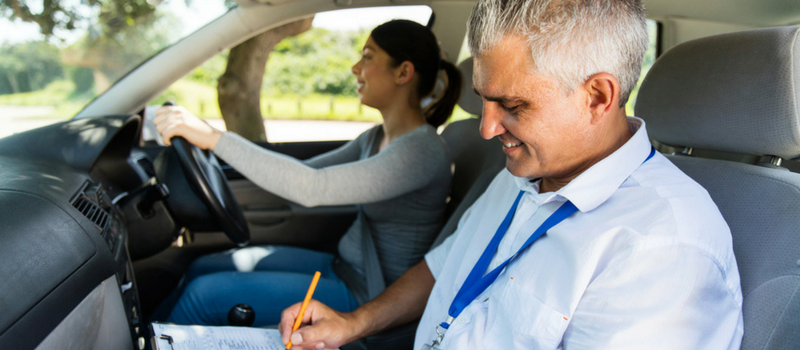 As of 4th December, learner drivers will have to use a sat nav in the driving test. As an expansion to the 'Independent Driving' section of the practical test, which was introduced 7 years ago, this new element will further the realism element of the test. A destination is set for you, but after that you're on your own. In fact, the whole 'Independent Driving' part will last 20 minutes, rather than 10, to incorporate the sat nav in the driving test.
How to Use a Sat Nav in the Driving Test
1. Consider Where You Place the Sat Nav
First and foremost, your view should not be obstructed when you use a sat nav in the driving test, or at all for that matter. We strongly recommend having it on the dashboard, providing it doesn't block your view. There are many sat nav holders available with suction pads to secure it to the dashboard or clamps to secure it to your air conditioning vents.
2. Trust Street Signs Over the Sat Nav
We're sure you've heard the stories before: Sat Navs taking people the wrong way up a one-way street, or directing drivers to non-existent roads. If you see a no-entry sign, please don't ignore it. The idea of this part of the test is to put you into a realistic journey, so it should be expected that your examiner is looking for you to use initiative.
3. Avoid Looking, Just Listen
Studies have actually shown that you'll remember the route quicker if you pay more attention to the sat nav voice rather than the visual map. On top of that, if you're paying more attention to what pedestrians and drivers around you are doing, you'll be safer.
4. Avoid Touching the Sat Nav in the Driving Test
This will be an instant fail, as it is comparable to using a phone while driving. If any messages or signals appear on your sat nav in the driving test, just inform your examiner or instructor. If they instruct you to handle the sat nav in the driving test, always pull over first.
After your test, please remember to keep your sat nav updated regularly. Road constantly change and a simple update could save lots of time on your next journey. At Tivoli, we wish you the best of luck in your driving test. Just remember that if you're due to take your test after December 4th, you will be using a sat nav in the driving test. Follow the 4 tips above to help get you towards a Pass.
Looking For a First Car?
After passing your test, don't forget to check out what cars we have in stock by clicking the button above.