Electric cars are popping up everywhere. The Society of Motor Manufacturers and Traders (SMMT) says that 59,945 electric vehicles were registered between January and December 2018 in the UK. The government has just announced that every new house built will have an electric vehicle charge point fitted. So is this the start of the end of petrol cars, how long before we will have to replace our vehicle and how good is the current electric technology? This is a summary of all the key questions you may have about going electric.
Will petrol cars be banned and if so when?

What are the benefits of going electric?

How much do electric cars cost?

Can I buy a second-hand electric car?

What's the battery life and cost?

What distance/range can an electric car go?

How many charging points are there in the UK?

How long does it take to charge an electric car?
Will petrol cars be banned and if so when?
The government has pledged to make all new cars zero emissions by 2040. But as environmental concerns are being more widely acknowledged, they are under pressure to bring this pledge forward and stop sales of new diesel and petrol cars by 2032. As such many car makers are driving forward their electric technology. Last spring, VW announced that they expect to sell over 22 million electric vehicles in the next 10 years. The journey has started.
What are the benefits of going electric?
The environmental benefits are the root of the issue. The aim is to drastically reduce air pollution and reliance on petrol with fully electric technology doing away with the internal combustion engine. 
For consumers, the stated benefits extend to lower running and maintenance costs – the system is simpler with less room for problems, brakes are less problematic and the engine stays cleaner without the oil and combustion. It's also quiet and fuel efficient and there is no road tax.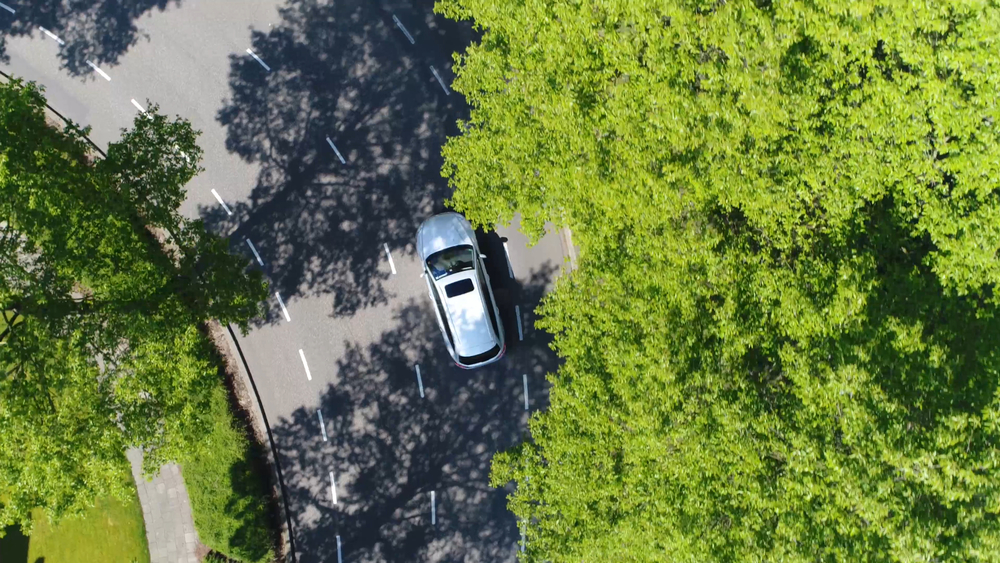 How much do electric cars cost?
Electric vehicles already come in many shapes and sizes. The most basic being the 2-seater Renault Twizy, and the top of the spectrum currently going to the likes of Tesla and Jaguar, so what you pay varies greatly as with all cars.
In the middle of the road, its costs around 15-30k for a new mid range electric car such as a VW e-Golf or a Nissan Leaf.
There are some discounts and offers around, such as VW discounting the e-Golf by 5.5k if you trade in your pre-2010 diesel. And the government has a Plug-In car grant scheme of around £3.5k. 
Can I buy a second-hand electric car?
Yes you can. But obviously the market is quite new so the choice is somewhat limited at the moment. And you'd need to ensure you are clear on the state and capacity of the second-hand battery as this will affect the range you can drive and its efficiency, and when you might incur the expense of replacing it.
Although technically there is a lot less to go wrong with the car, if you are unfortunate enough to experience problems, then repairs could be very expensive and time-consuming.
What's the battery life and what do the batteries cost to replace?
Generally it seems the expected life of an electric car battery is about 10 years. Obviously their performance diminishes over this time reducing the distance you can do on a full charge.
The cost of a new mid range car battery is in the region of £5000, but refurbished battery packs are being introduced to the market at half the cost. However, many people are speculating that battery cost could be a significant problem as the car gets older and the cost of a battery will be disportionately high.
Originally some companies offered to hire the batteries, but it seems this is already being phased-out pretty much across the board. There is still some controversy here about how environmentally friendly the batteries are and whether production and disposal negate some of the carbon benefits.  But we must also remember that batteries and the technology around them are being researched and developed heavily at the moment. So watch this space.
What distance/range can an electric car go?
It's not quite Lands End to John O'Groats. The range the cars can go is one of the big issues for customers. But it is also one that is changing as the battery technology improves.
It is worth noting that independent tests have shown that the ranges given by manufacturers is often optimistic. Buyacar reports cars reaching around 85% of manufacturers claims. In short, top of the range Teslas can reach over 300 miles and the middle of the road range cars can go around 120 – 150 miles. This is on a full-charge, so if you only half-charge due to limited time, you obviously only be able to go half the distance. 
How many electric car charging points are there in the UK?
Across the country there are around 4,200 locations for the public to charge their vehicles – some with multiple charging points. These points are more concentrated in cities but are up and down the country. Zap maps can help you locate these https://www.zap-map.com/, as will the SatNav in an electric vehicle. There are currently 4 sites listed in St Leonards-On-Sea and 2 in Hastings.
Tesco is in partnership with VW to bring around 2500 charging points to 600 stores by 2020. These will be free for the slower charge. 
How long does it take to charge an electric car?
As you'd probably expect there is not one answer for all cars here. It varies according to the size of the car and therefore the battery, and the speed of the charging point. Charging points can vary widely with some taking 30 minutes and others up to 12 hours.
The Metro reported that a typical electric car (60kWh battery) takes around 8 hours from empty-to-full on a 7kW charging point. A charge on a standard point at home would take the longest and will be an overnight affair. For this reason, those making the full switch may want to consider a having a fast charger installed.
The most common chargers at public locations are around 7-22kW, these take around 4-8 hours to fully charge. Rapid points of around 43-50kW can charge 80% in around half an hour and are being found more on motorway service stations.
Also different models have different charging connectors, so you'll need to know which locations you can use. 
It's still a lot of information to digest and many of us will be happy to wait to see how things develop before considering the switch. But if the current plans are realised, there's going to be a lot of change on our roads over the next 10 years.