As vehicles are getting more advanced with the latest technology, there may be a lot of weird and wonderful car features that you are unaware of. In this blog article, we will go through a few features that have appeared recently which can be very handy, whether they're just a small feature or a true game-changer.
Petrol Tank Locator Arrow:
If you have had your car for a few years now, there is a strong chance you know which side you fill your fuel in. However, if you upgrade your car or need to use a hire car you may be unsure which side to fill up, which can be a tedious situation at the pumps!
Thankfully, in most new cars there is a small yet handy feature on your dashboard which will show you what side your fuel tank is on – with a simple arrow on the low fuel icon. (See pic)
Find out here how to save money and save fuel.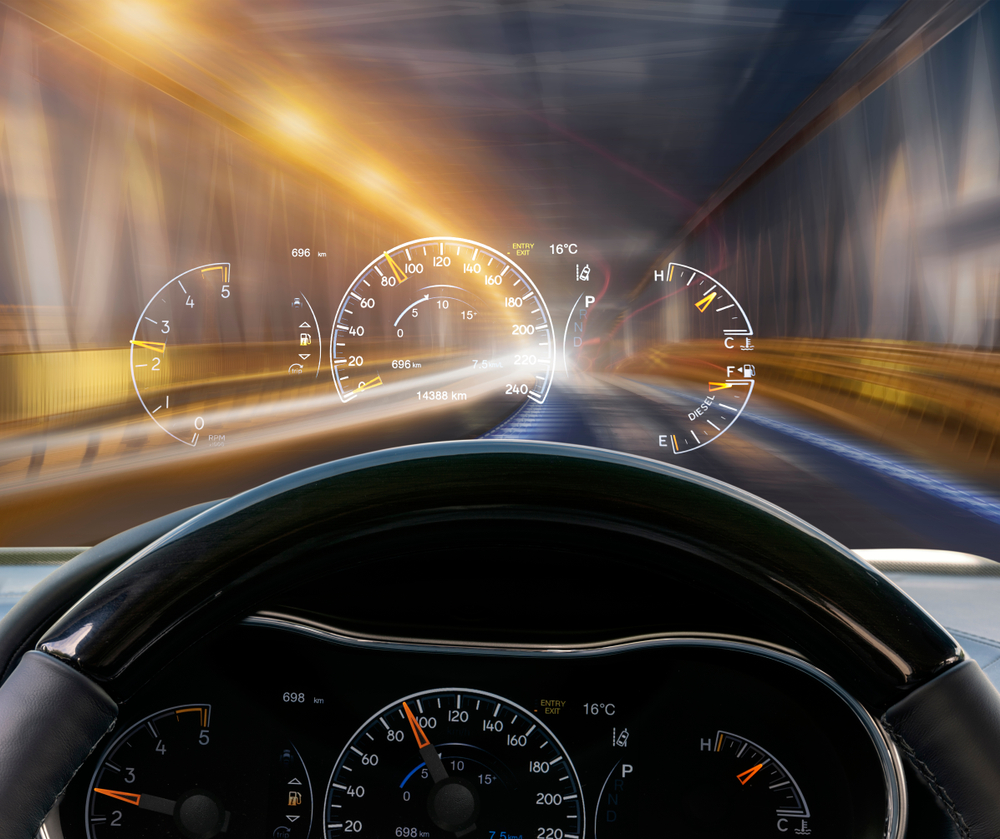 Head-Up Display:
There is no doubt that using mobile phones whilst driving is a big contributor to many accidents. Taking your eyes off the road for even a second could result in causing an accident.
Many new cars feature a head-up display which will give you important information in front of you – as if it is floating. This feature was originally found in fighter jets, and is slowly being incorporated into vehicles.
The BMW head-up display is a great example, and it will give you info such as the speed you are going, the current speed limit, SAT-NAV directions, and more. Having this info can be very handy and help keep your eyes on the road – helping to make for safer driving.
Back Seat Reminders:
If you have babies, or a dog, then this feature can be vital. The last thing you want to do is accidentally leave your baby in the car when you go shopping – or leave your dog without an open window on a hot day!
This system aims to eliminate these issues by detecting if a rear door has been opened before setting off on a journey – and alerting you when you park and turn off the engine.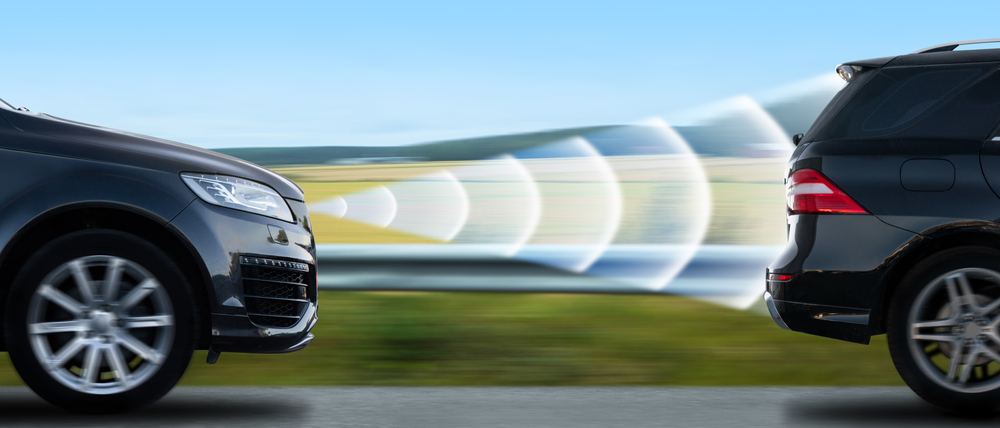 Adaptive Cruise Control:
Cruise control has been a useful feature since being integrated into many cars. However, it lacked a few intelligent features such as motion detection and automatic accelerating and braking.
You may have found yourself going slightly slower or faster than the car in front of you – so you needed to cancel your cruise control and adjust your speed to either match it or slow down before resetting it.
Adaptive cruise control is the next step with autonomous driving – and has been able to fix these issues, whilst also including some more advanced technology.
Taking Audi adaptive cruise control (ACC) as an example; using smart sensors it can maintain a preset distance from the vehicle in front of you by automatically accelerating and braking.
Audi ACC also features a stop and go function which will automatically make the car come to a standstill in traffic, and resume driving once the car ahead has moved forward.
Tivoli Auto Services:
Here at Tivoli Auto Services, we can assist you with any of your car needs including MOT's, servicing, aircon regassing, tyre replacement and much more. Give us a call on 01424 42277 and a member of our friendly team will be able to help you.